Introduction
In the 1970s, Hip-Hop culture began to rise. The sweater became a symbol of subculture rebellion.
The Hip-Hop culture became an irresistible force in pop culture in the late 1990s. Today, all brands are launching sweaters in a variety of styles and designs, and malls or specialty stores without sweaters have disappeared. The rebellious temperament of the sweater gradually disappeared and became a mass clothing. However, the unique and rare constant pursuit drove many artists and photographers to launch a limited edition sweater, which attracted much attention.
The price of the sweater is not high, even the students can afford to wear a sweater. This further facilitates the promotion of the sweater. The development of sweaters has been closely linked to fashion, and every year, sweaters with different styles and styles are popular among the public.
Style
Women's Sweaters: Women's sweater styles include a pullover, a pullover, a slim fit, a gown, a blouse, a sleeveless shirt, and more. Mainly in fashion and comfort, mostly casual style.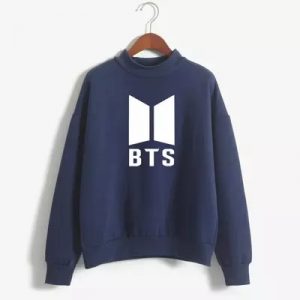 Men's sweater: Men's sweater style has a set of heads, open chest, long shirt, short shirt and so on. Mainly in fashion and comfort, mostly for business and leisure, sports and leisure style.Sweaters are only used as casual wear for everyday wear, not as men's formal wear.
Characteristics
The spring and autumn season sweater is the first choice, the sweater is worth investing in the spring and autumn single product, the sweater is generally broad, is a popular clothing in casual clothing. Sweaters can combine fashion and functionality. Thanks to the comfort and style of the fusion, the sweater has become the equipment of choice for athletes of all ages.
The trendy men and women are of course also the faithful fans of the sweater. The graffiti design of the sweater reveals a young personality, and comfortable wear is the best equipment for casual sports. And the sweater is simple to match, sweatpants, jeans, or skirts can make a relaxed fashion sense.